2022 Jeep Grand Cherokee in Woodstock Roswell Cumming GA For Sale
2022 Jeep Grand Cherokee in Woodstock Roswell Cumming GA For Sale

By far the greatest overall SUV on the market is the
2022 Jeep Grand Cherokee in Woodstock Roswell Cumming GA For Sale
. This is the Sports Utility Vehicle that not only sets the standard for the industry, but also maintains it year after year. This vehicle is unassailable in every category, from luxury to performance to capability to attention to detail to best-in-class highway fuel economy. It's also the most technologically advanced version to date. This is the all-new, next-generation SUV, as evidenced by the fascinating movie above and the immersive photos below!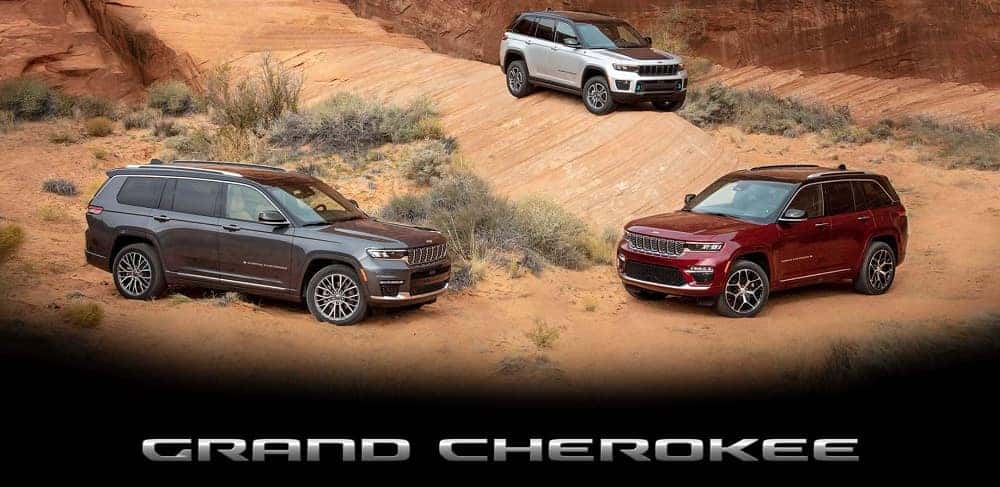 When looking at the new generation 2022 Jeep Grand Cherokee in Woodstock Roswell Cumming GA For Sale, one can notice that it has a new body style, new wheels, design, and characteristics, as well as an all-new version with a third row called the 'L.' This SUV is not only one of the best-selling SUVs in the world, but it is also the most awarded and the best-selling in its sector! This is the fifth generation of the GC, which features a fresh architecture and world-class craftsmanship to provide you with the greatest SUV on the market. With the addition of the 4xe version, you can now have the best of both worlds in terms of combustible gas engine and electric capabilities. Today, this is the future.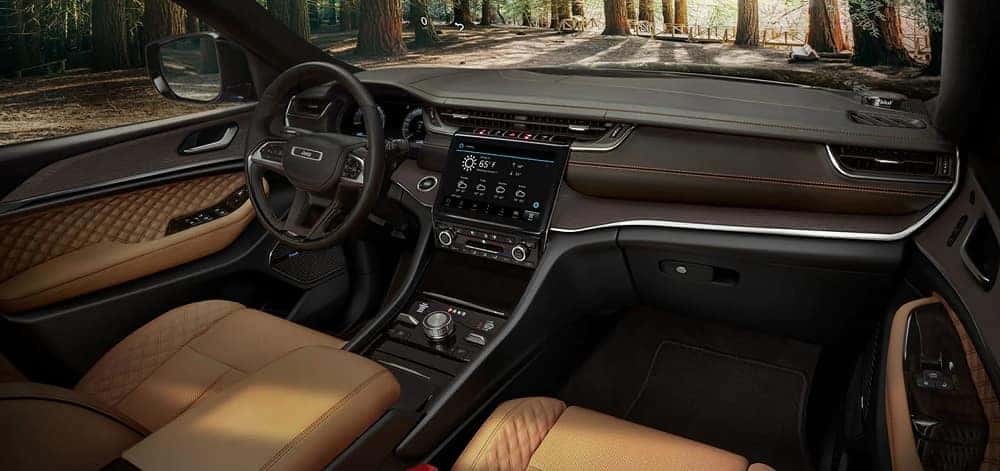 The interior of the 2022 Jeep Grand Cherokee in Woodstock Roswell Cumming GA For Sale has been updated for this generation, making it the most opulent GC ever with premium materials, some of which are being used for the first time in the Jeep lineup and were previously only available on the most costly cars in the market. Jeep has gone to great lengths to produce the greatest possible product and ensuring that it stands proudly at the top of the SUV market mountain. With more display screens than ever before, including a passenger screen incorporated right into the passenger dashboard, the technology found within will dazzle. Real open-pour wood details, premium-quality seat materials, woodgrain steering wheel accents, and a sophisticated color palette You have created an incredible, warm, comfortable, and luxurious interior. The only drawback to this magnificent décor is that it may make you unhappy when you reach at your destination and must depart from this beautiful accommodation.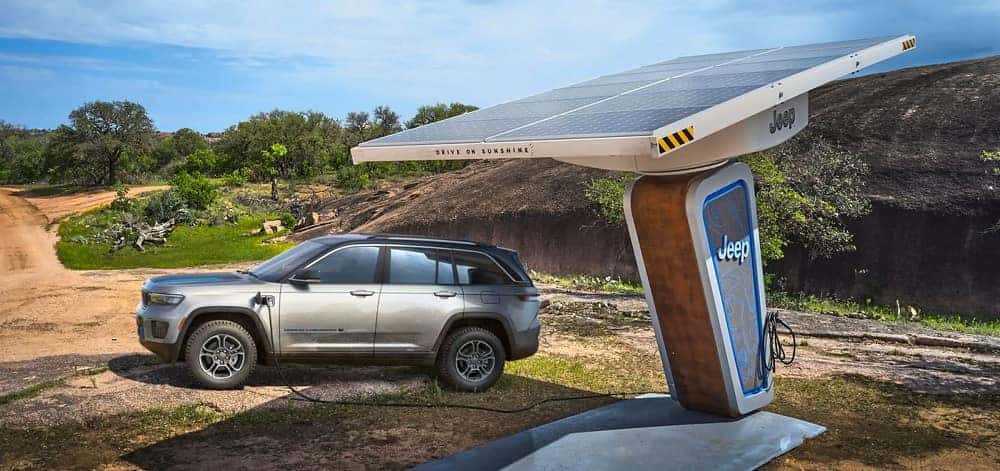 Let's talk about 4xe for a second, as we previously discussed it in the first portion of the 2022 Jeep Grand Cherokee in Woodstock Roswell Cumming GA For Sale. This is the first electrified GC, making it the most environmentally friendly iteration ever. With its hybrid plug-in technology, you get a 25-mile all-electric range that is fully emissions/gas free. This car is ready for the long road, with 57 MPGe and a combined range of 443 miles. You have three drive modes to choose from to ensure you get the greatest possible experience based on where and how you choose to drive the car. If you prefer gas-only engines, don't panic; they're still available and capable of a class-leading towing capability of 7200 pounds when properly outfitted.

Watch the video above on the
2022 Jeep Grand Cherokee in Woodstock Roswell Cumming GA For Sale
for a complete overview of the car and all essential characteristics, some of which have been discussed here. Keep in mind that this is a Jeep, which means it is a multi-terrain vehicle capable of handling any on-road and off-road conditions. There are various alternative configurations to choose from to give you your own desired level of confidence, ranging from a terrain selector to an air-suspension system that you can raise and lower with the stroke of a button whenever you choose. Being not only an SUV, but also bearing the Jeep nameplate, indicates that nothing can stand in your way. Other SUVs exist, but their capacity declines when taken off-road, but the Jeep Grand Cherokee does not. The Jeep Grand Cherokee has a lot of options, packages, and equipment to pick from, so you can find the right one for you. A massive 2-row CommandView sunroof, the finest quality sound system on the market, more than 110 innovative safety and security features, 360 surround view, and eve night vision cameras are all available! We have only just begun. If you can think of a vehicle option, feature, benefit, or equipment choice, chances are it's available in this car, and if it isn't, we'll try our best to get it for you!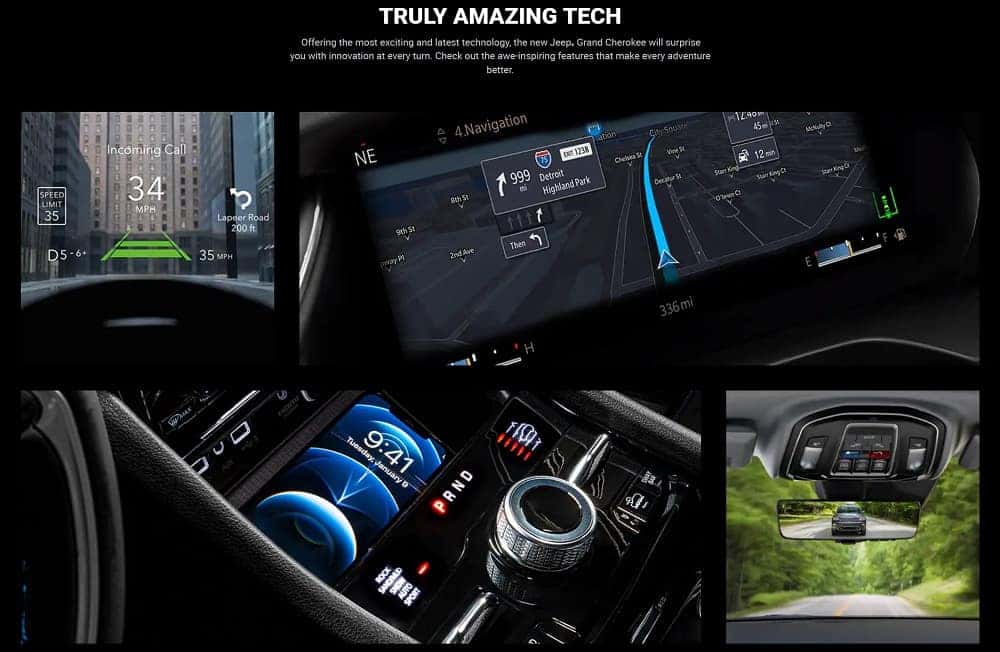 There are various trim lines available for the 2022 Jeep Grand Cherokee in Woodstock Roswell Cumming GA For Sale, each with its own set of choices and equipment packages. There are literally hundreds of alternative configurations, and we understand that with so many options, choosing the best one for you can be perplexing or challenging. We're here to assist you. We urge you to visit our dealership for a complete analysis of the features and benefits of each trim line, as well as a tailored product presentation. We're easy to find, and we're always delighted to assist you and provide you with all of the information you need to make an informed decision. You don't have time to come now? That is not an issue. Contact us by phone or email, and we'll get you the answers you need without requiring you to visit the dealership. It's simple with us.