2022 Chrysler 300 in Woodstock Roswell Cumming GA For Sale
2022 Chrysler 300 in Woodstock Roswell Cumming GA For Sale



2022 Chrysler 300 in Woodstock Roswell Cumming GA For Sale is by far the best premium full-size sedan on the market today, not just in terms of price. This car looks great, has interior features that rival or even exceed automobiles three times its price, is quite comfy, and has cutting-edge technology that will impress anybody who sits inside. High-end refinement, unparalleled grace, and a thrilling driving experience. To understand more about this luxurious property, keep reading.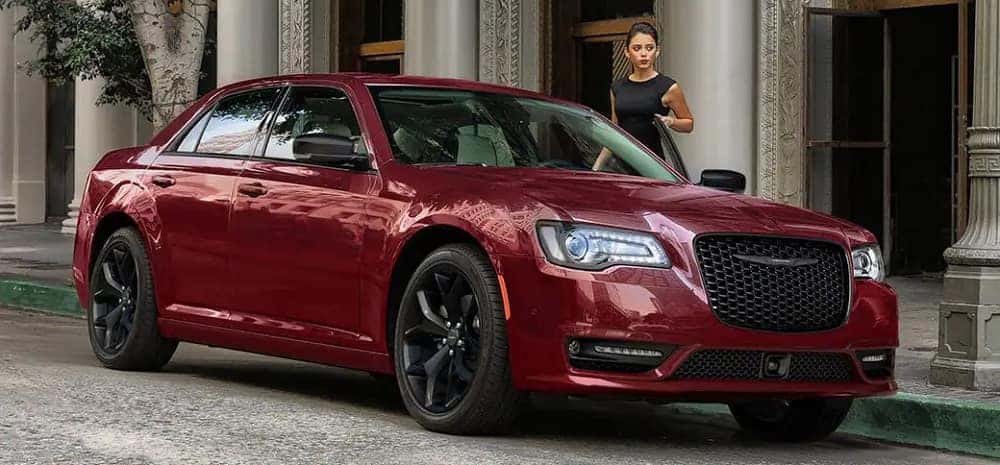 Even in the base trim line, 2022 Chrysler 300 in Woodstock Roswell Cumming GA For Sale interior is gorgeous, and it only gets better as you progress to the C trim line. Starting with a light blue ambient lighting system that flawlessly creates the ambience while being completely non-intrusive, the journey begins. The perforated leather seats are exceptionally comfortable, and there are choices for heating and ventilation. Wood grain is used extensively in the front, especially on the dash, steering wheel, and center console. The technology inside is unequaled, but we'll get to that in a few sections, and the analog clock on the dash is a very nice and elegant touch that pays homage to heritage. One technological innovation we'll explore in this part is the front cup holders, which come in both heated and cooled variants. These are wonderful because they swiftly warm or cool, letting you to keep hot beverages hot and cold beverages cold at the push of a button.
The 2022 Chrysler 300 in Woodstock Roswell Cumming GA For Sale rivals, if not outperforms, some of the high-end luxury line automobiles in a number of respects. Starting with the front end, this was the first Chrysler car to have the new Chrysler wing emblem and waterfall grille, giving the front end a true sense of beauty and luxury. The LED C-channel lights then help the automobile stand out even more, providing a sophisticated appearance that glows even throughout the day to keep you safe and looking good. This car's appearance of being a high-end vehicle is further enhanced by the luxury wheel types and huge diameters. The back end provides even more refinement with its high-class tail light designs and tapered aspect to the entire rear of the vehicle. Finally, this vehicle has superb fit and finish, which allows it to compete in the premium sector without losing quality.
2022 Chrysler 300 in Woodstock Roswell Cumming GA For Sale boasts cutting-edge technology. From the tremendous engine selections to the interior comforts and convenience features, this vehicle is fantastic. Unless you choose to use the remote start to cool it down on a hot summer day or warm it up in the winter, you'll never have to take the key out of your pocket or handbag again. When it comes to your cruise, adaptive cruise control, for example, lets you "set it and forget it," automatically adjusting for traffic, slower vehicles ahead of you, and those who pull out in front of you unexpectedly. Rain-sensing wipers, blind spot monitoring, and cross-path detection are all great features that you'll love. You've got yourself a technological paradise when you add in the available 8.4″ Uconnect touch-screen infotainment system. The learning curve is modest, but the functionality is boundless, thanks to the largest screen in its class and a super-friendly user interface.
The 2022 Chrysler 300 in Woodstock Roswell Cumming GA For Sale trim lines have been trimmed to make it easier for you to select your favorite. There are "upgrade" packages based on the most popular stand-alone alternatives among them. We invite you to come into our store and get a detailed breakdown of the features and benefits available for each trim level. You don't have time right now to come? That isn't a problem! Contact us immediately, and we'll get you the answers you need without requiring you to visit a dealership.